Spiritual Development Course
Ritual Guide Training
Become a trained Ritual Guide to host your own healing, holistic rituals for yourself and others!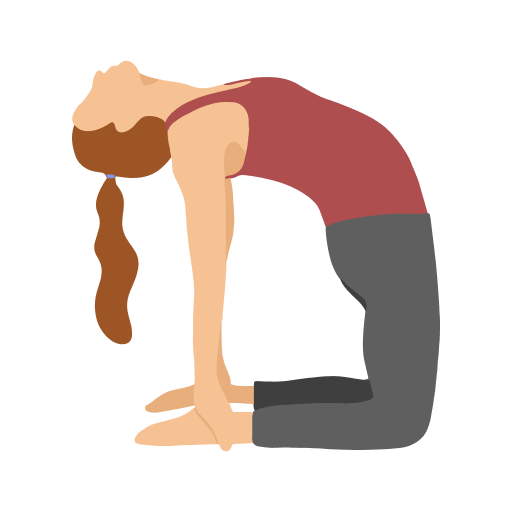 Convenient
Become certified 100% online, from the comfort of your own home.
Our online certifications give students a rich, self-paced curriculum that helps to deepen their personal practice and gain the confidence to practice and teach.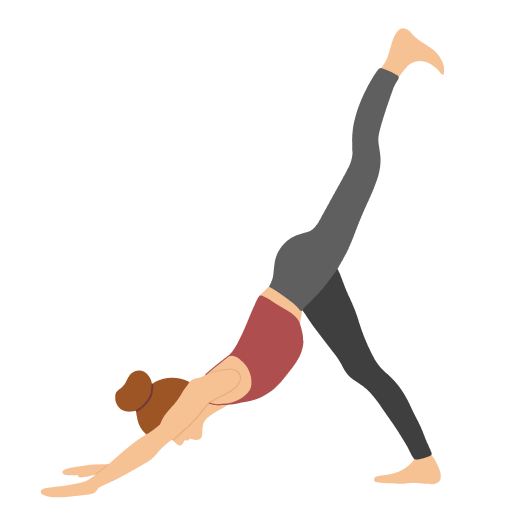 Supportive
My Vinyasa Practice offers live personalized support via chat, email, and phone seven days a week. We also provide free one-on-one sessions and live Zoom lectures.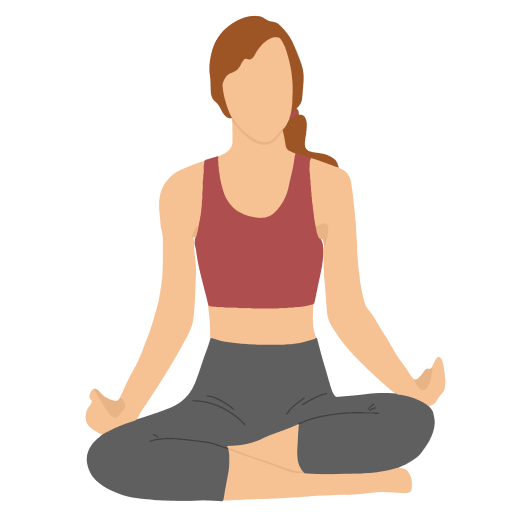 Comprehensive
Once registered, you'll have access to all manuals and online materials you'll need. Learn sequencing, cuing, adjustments & assists, modifications, trauma informed technique & inclusive language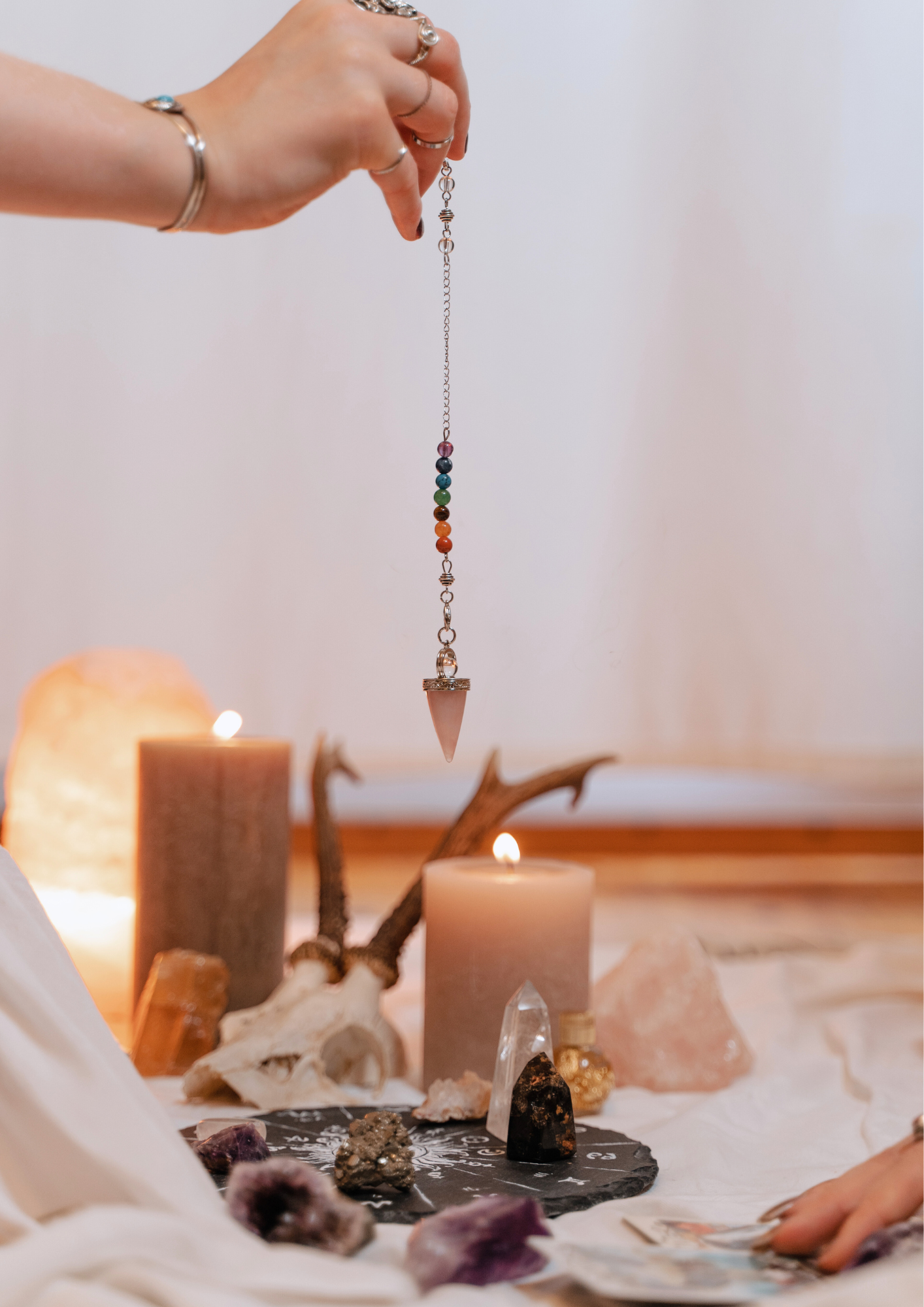 Ritual Guide Training
Access our training anytime from
anywhere in the world
. Deepen your practice and enhance your teacher toolkit with our online courses and trainings.

Unleash your potential as a trained Ritual Guide! Dive deep into the art of hosting healing and holistic rituals, not only for yourself but also for others. Explore an array of alternative healing modalities and mystic tools, from oracle card reading to harnessing the power of the elements, crystal healing, mantra, astrology, and beyond. Learn the sacred art of sequencing rituals to align with your specific intentions while holding space as a pure vessel for transformation. Additionally, you'll be guided through grounding and manifesting meditations designed for Full and New Moons, offering valuable tools for future reference.

Throughout this transformative journey, you'll create a profound connection with yourself and cultivate expertise in a variety of alternative healing modalities through self-care practices. By the end of this course, you'll exude confidence in leading rituals for an array of intentions and purposeful events, both for yourself and for groups.

Unearth the Ritual Guide within you and embark on a path of healing, empowerment, and transformation.

Astrology 101
The Elements
Ritual Preparation
Opening Ceremony
Intention Setting
Mini Rituals

Crystal Healing
Oracle Readings
Core Practice
Ritual sequences
Sequencing
Closing Ceremony

Access to all materials for self-paced learning
All manuals and digital course materials
On-on-one support, coaching, and mentoring with teachers and lead trainers
24/7 live support via chat, email, and phone
30-day money back guarantee
Lifetime access to course materials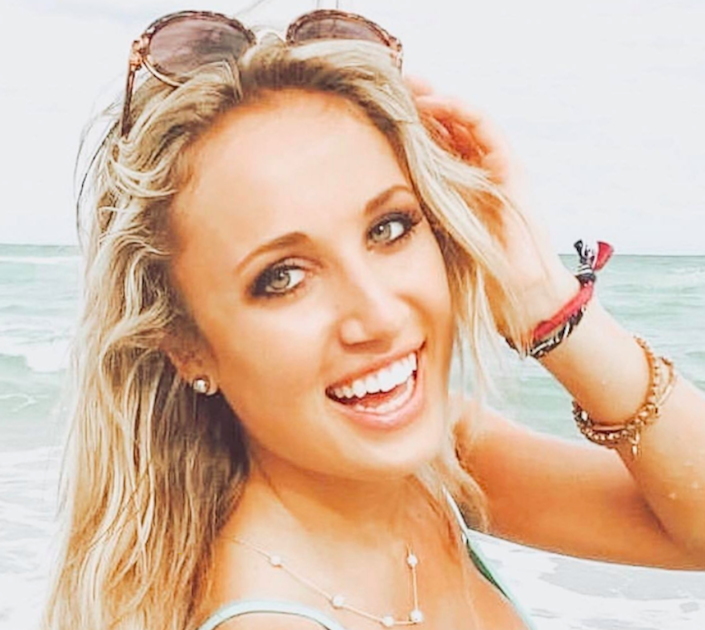 Your Instructor
Bridget is a 500-Hour RYT, Ritual Guide, Mindfulness Coach, Crystal Healer, and Tarot Reader.
She has been practicing yoga and alternative healing modalities for over 10 years. She currently teaches Sound Healing, Vinyasa, Sculpt, Power Yoga, Meditation, Gentle and Restorative Yoga. Her path to yoga began as a healthy outlet to aid in stress reduction.
Bridget is also a wellness blogger and self-care podcast host. When she's not practicing, you can find her grounding in nature, exploring new hikes, and playing with her cat, Oke!
Our Teachers
The entire program is guided by Bridget Martin, a certified Yoga Therapist and RYT 500 with Yoga Alliance.
Flexible Training
Register anytime and work at your own pace. All required texts are included in electronic format. Students will receive access to pre-recorded video lectures, asana practices with Bridget, written content, written content, as well as PDF downloads to support your learning experience.
Personalized Coaching
Unlock your potential with MVP's personalized online courses and trainings. Our expert instructors provide one-on-one guidance, tailored to your unique learning style and goals. Experience a transformative journey with customized content and exceptional results.
Make your inbox happy!
Join our newsletter to get yoga tips, upcoming retreats, workshops, and more.