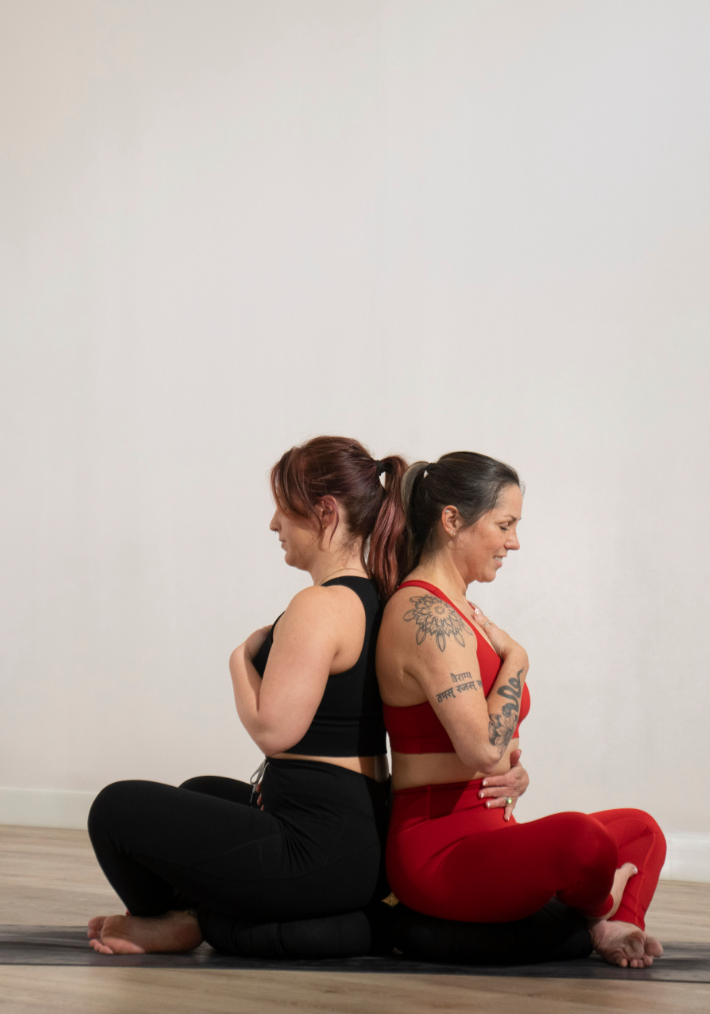 Everyone Has Experienced Trauma
In today's world, it's crucial to approach yoga teaching with sensitivity and awareness of trauma. By incorporating trauma-informed practices into your teaching, you can create a safe and supportive environment for all students, including those who have experienced trauma. This approach recognizes the profound impact that trauma can have on individuals and aims to avoid triggering or retraumatizing experiences during yoga classes.
Teaching in a trauma-informed way allows you to foster a sense of trust, empowerment, and choice for your students. By integrating trauma-sensitive language, modifications, and offering options for personal boundaries, you create an inclusive space where individuals feel respected and supported. This approach helps to cultivate a healing and nurturing environment, where students can reconnect with their bodies, regulate their emotions, and experience a sense of empowerment.
By embracing trauma-informed teaching, you not only provide a safe haven for your students but also deepen your own understanding of trauma and its impact. This knowledge enhances your teaching skills, equipping you to offer appropriate support and guidance to individuals who may be on their healing journey. It allows you to promote resilience, self-compassion, and self-care through mindful movement and breathwork.
As a trauma-informed yoga teacher, you become an agent of positive change, fostering healing and growth in your students' lives. Join our trauma-informed yoga teacher training program and gain the tools, knowledge, and confidence to create a transformative yoga experience that honors and supports the unique needs of individuals affected by trauma. Together, let's create spaces of healing, resilience, and empowerment through trauma-informed yoga teaching.

WHAT YOU'LL LEARN
My Vinyasa Practice teaches traditional yogic principles and history, and offers the most authentic yoga teacher training available.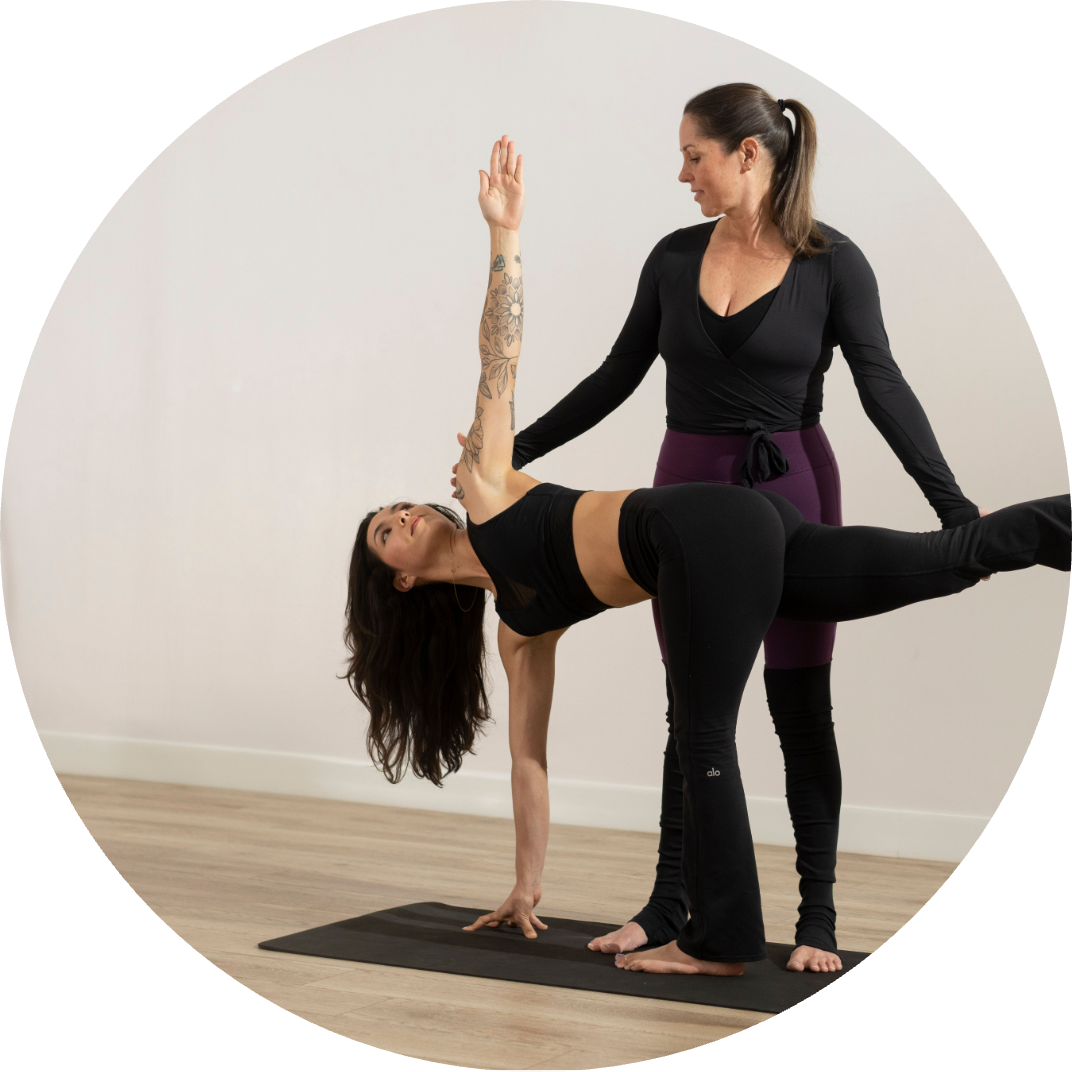 Feeling Supported

Creates a safe and inclusive environment for all students
Promotes a sense of trust, compassion, and empathy
Offers opportunities for connection and community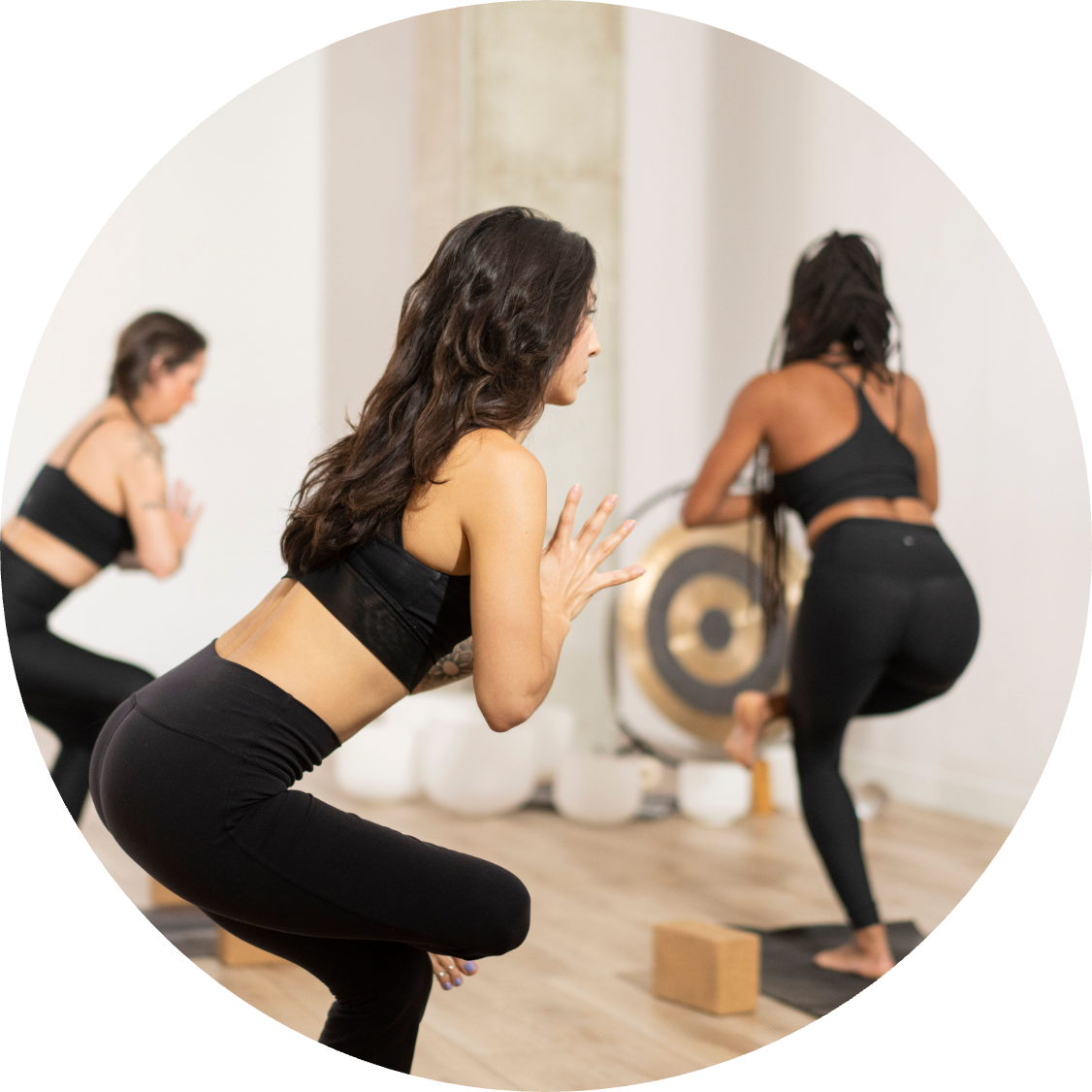 Regulate The Nervous System

Integrates mindfulness practices to cultivate self-awareness
Teaches techniques for grounding and centering
Supports the development of healthy coping strategies for stress and anxiety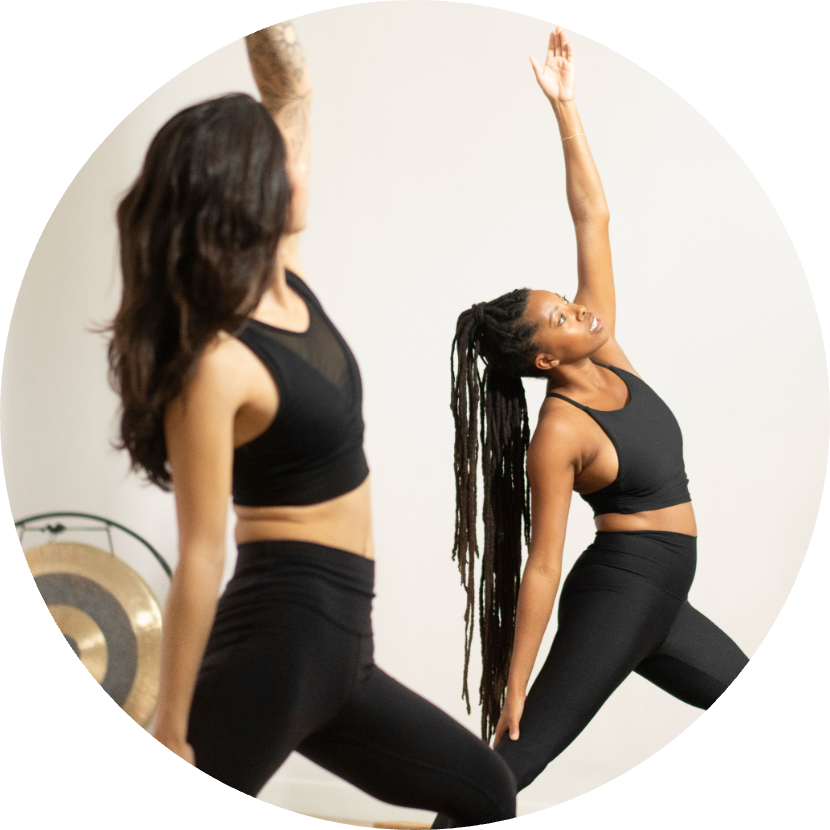 Empowerment & Self Advocacy

Encourages students to set boundaries and honor their own needs
Fosters a sense of agency and choice in their practice
Cultivates resilience, self-compassion, and self-empowerment
Embark On A Healing Journey
Discover the profound healing potential of yoga and embrace a practice that nurtures your mind, body, and spirit. Our specially designed yoga program provides a safe and empowering space for individuals seeking integrated healing from trauma.
Nurturing Mind, Body, and Spirit:
Experience gentle movement and breathwork to release stored tension and trauma. Cultivate self-awareness and presence through mindfulness practices. Find inner peace through meditation techniques.
Cultivating Resilience and Self-Empowerment:
Embrace self-compassion and self-acceptance. Reconnect with your inner strength and cultivate resilience. Equip yourself with tools to cope with challenges and thrive.
Creating a Supportive Community:
Find solace in a compassionate and non-judgmental environment. Build connections with like-minded individuals on a similar healing journey. Share, heal, and grow together in a safe space.
Our yoga practice goes beyond physical postures, offering a holistic approach to healing and growth. Experience the transformative power of yoga as it supports you on your path to integrated wellness. Join our community of compassionate practitioners and embrace a practice that honors your journey, nourishes your soul, and fosters deep healing from within.
Start your healing journey today and unlock the transformative potential of yoga for integrated healing from trauma.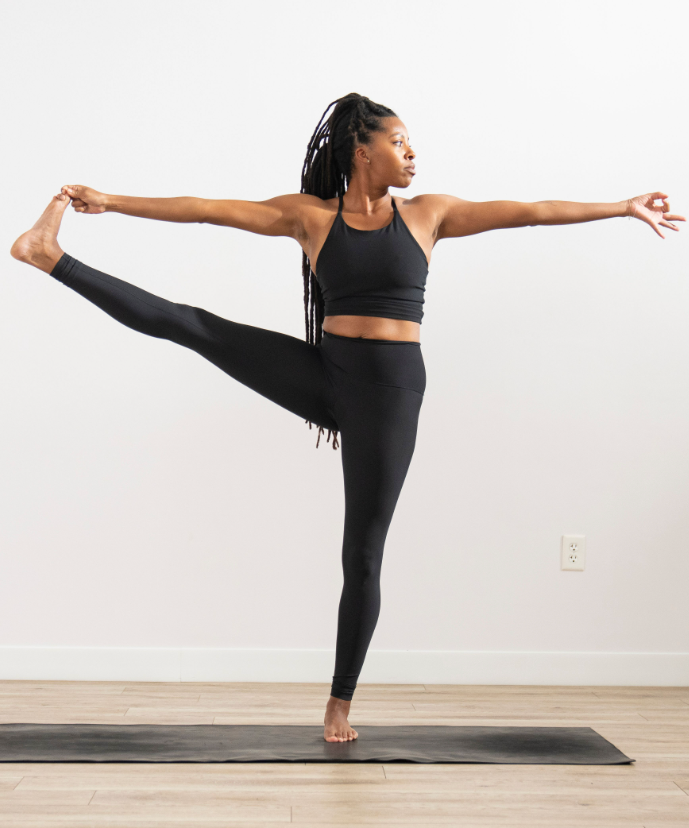 Additional Certifications & Courses
As a yoga teacher, you are committed to helping people improve their physical and mental health. Becoming certified in Ayurvedic nutrition, mindfulness coaching, or meditation can greatly enhance your skills and deepen your understanding of the mind-body connection. These practices offer powerful tools for helping your students achieve greater balance and wellbeing. By expanding your knowledge in these areas, you can become an even more effective teacher and guide for your students, helping them to unlock their full potential and achieve greater levels of peace, clarity, and vitality.

Check your inbox to confirm your subscription